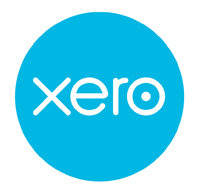 Maceda Valencia & Co.'s (MVCo) Enterprise Solutions and Support Services unit offers a suite of activities designed to provide complete solution to a company's accounting, payroll and tax reporting needs, as follows:
Accounting support
Accounting advisory
Preparation of financial statements in conformity with PFRS or IFRS
Bookkeeping
Management accounting (cost center reporting, variance reporting, etc.)
Payroll services
Tax support
Preparation of tax returns
Calculation of income tax liability
Renewal of licenses
Advice on routine tax matters
Treasury support
Check preparation
Bank reconciliation
Cash management
For accounting support services, MVCo recommends the use of Xero, the world's easiest accounting software. MVCo is a Certified Xero Advisor.
To learn more about Xero and its beautiful accounting features, please click on the link below.
http://www.xero.com/accounting-software/
TRY XERO FOR FREE today!
Pay nothing until you're ready.
Powered by

EMF
Web Forms Builder
Report Abuse
Need help or have a question? Contact Us.